Kayz, an uncut TV host, and two others returned to Kitalya for offensive communication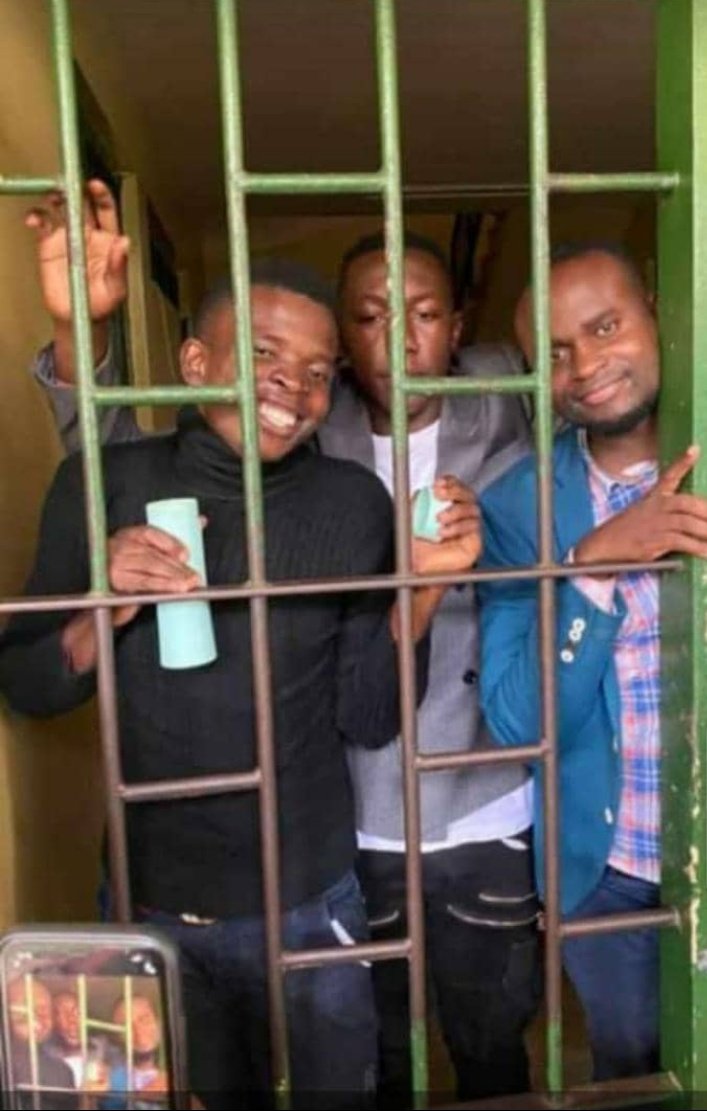 Three Next Media Services presenters have been remanded in custody at Kitalya Prison after being charged with offensive communication and criminal defamation.
Isaac Kawalya alias Kayz, Bryan Kennedy Waako and Williams Makuliro alias Mako are accused of attacking on television artist Emmanual Ssuuna alias Omulangira Ssuuna-.
Three of the defendants appeared in Buganda Road Magistrates' Court where they were charged and remanded in custody until October 15.
Ibrahim Tusubira aka Isma Olaxess, president of the Uganda Bloggers Association, also accused of the same offenses, was still at large.
Ssuna says presenters committed the crime as they appeared on 'The Morning Express' a morning show on Sanyuka TV
Kayz and Waako are the presenters of the show while Maako is their producer.
The spokesperson for the Directorate of Criminal Investigations (CID), ASP Charles Twiine, confirmed the charges against the four people, saying that the case had been sanctioned and that they had been produced in court.
He said efforts to have Isma arrested are underway.
Desire Derickford Mugumisa, Head of Branding and Communications Next Media, said in a statement that the three men have been denied the right to seek bail on a case arising out of remarks on the Sanyuka TV show based on Omulangira Ssuna's own statements and expressions.
Mugumisa said he was optimistic that justice for the three would prevail at the end of all this and that the justification would remain.
"We are taking all possible measures to have them released as soon as possible," Mugumisa noted.

Publication displays:
17