Mateusz Gamrot nearly chokes sports show host unconscious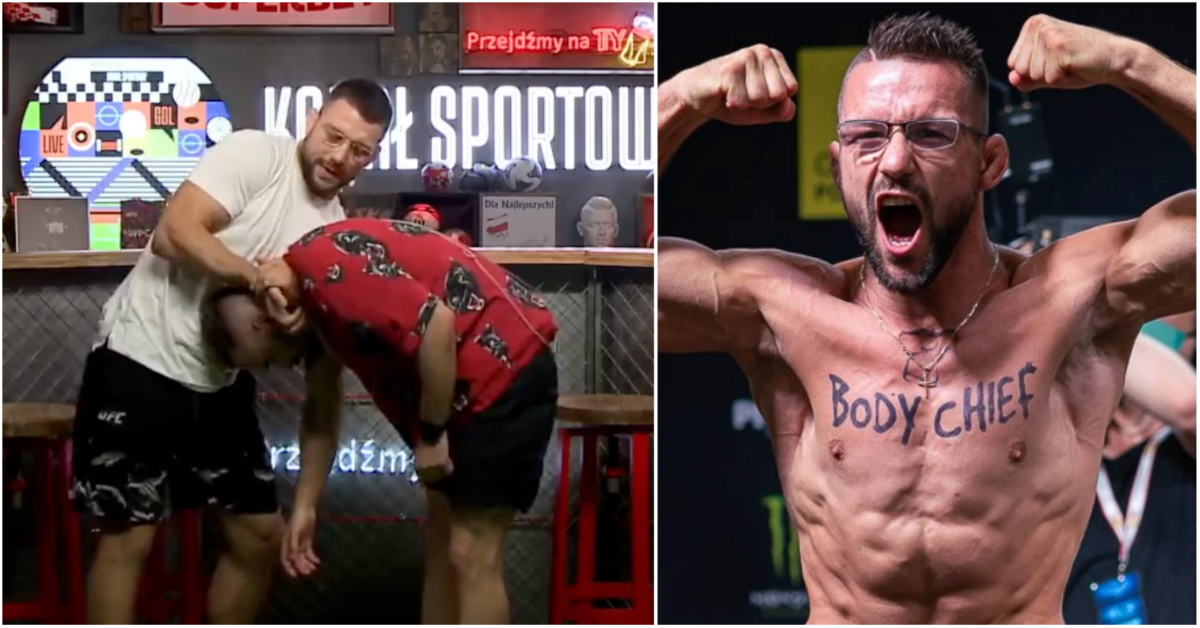 Maciej Turski had to tap out pretty quickly when Mateusz Gamrot put him in an elevated guillotine choke, which left the Polish host gasping for air.
Gamrot recently appeared on Hejt Park, a popular Polish internet sports show, where host Maciej Turski discussed Gamrot's latest win against Arman Tsarukyan.
The two lightweight contenders fought last month in Las Vegas, Nevada, where MMA fans were treated to some of the highest levels of grappling and transitions as Tsarukyan and Gamort went the distance. Mateusz Gamort earned him a close unanimous decision victory as he rallied late, winning the second half of the fight.
Mateusz Gamrot shows off his BJJ black belt skills on a radio show host
This win boosted Gamort's popularity not only among MMA fans, but among the casual audience as well, as they witnessed Gamort's heart, grit, and overall game. This prompted Maciej Turski to invite Gamrot on his show, to demonstrate some submission holds.
Maybe the BJJ black belt went a bit too far when he ripped Turski's neck in a front headlock position, leaning back and lifting Turski off his feet, knocking him out in seconds then that he was about to faint.
But it looks like Turski was in for it as he was acting as a practice dummy for multiple submissions. Gamrot undoubtedly had fun showing off his submission arsenal on the Polish host.
Outside of Hejt Park, we'll likely see Mateusz Gamrot attempt to suffocate others fairly quickly inside the octagon as his win over Tsarukyan catapulted him close to the top of the lightweight division.