Palin goes 'so do I,' accusing talk show host Dan Fagan of having a crush on her that she had to 'dismiss'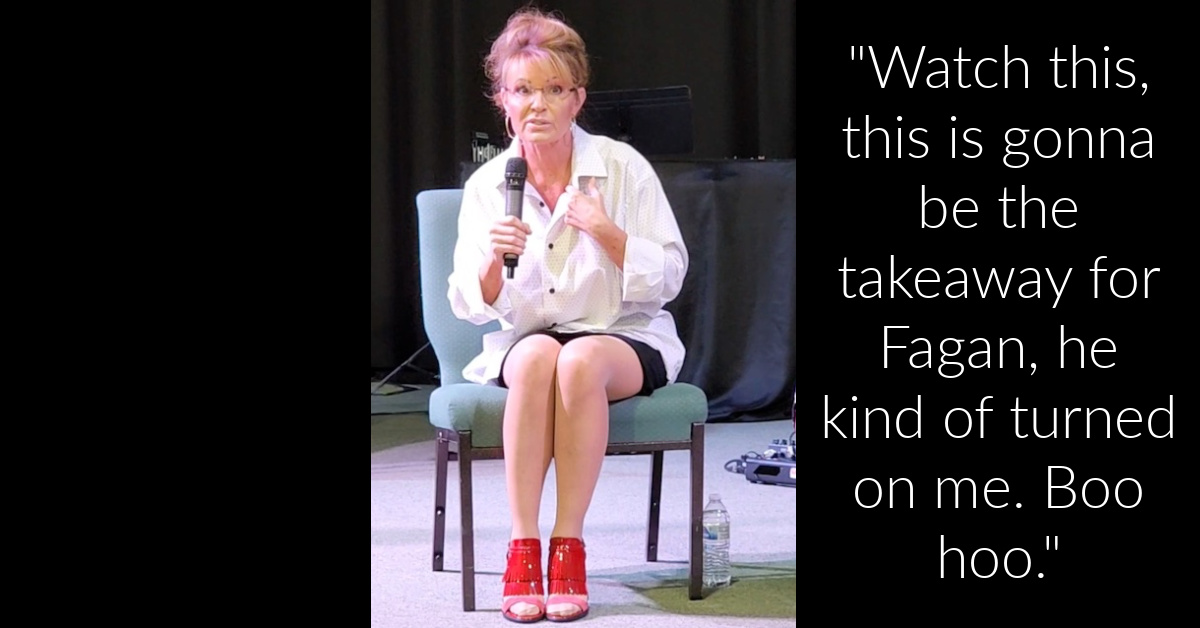 On a podcast from Alaska this week, congressional candidate Sarah Palin made an extraordinary accusation. She said talk show host Dan Fagan, who has the highest rated talk show in Alaska on 650 KENI, had a crush on her for many years and became a critic of her after that she rejected him.
Fagan, on his daily Tuesday show, strongly objected to the statement, saying it was bizarre. Fagan has been a harsh critic of Palin, focusing on her lies, her calculated political and entertainment careers, and her overall misunderstanding of politics.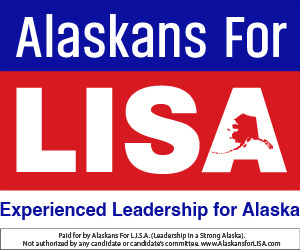 But having an unrequited crush? This is what she said on the podcast:
"He was at my house, he was hanging out with me. It's almost like he's had a crush on me for many years…mmmm hmmm???? she said to the podcast host. Then her voice took a different tone: "And then when he kind of got pushed back… Look at this, this is going to be the takeaway for Fagan, he kind of backfired on me.
Listen to the statement here:
It's a matter of character for Fagan. Palin accused him of making advances to her while she was married. Todd Palin filed for divorce in 2019 after 31 years of marriage and she is now dating former NHL hockey player Ron Duguay.
Fagan released a statement:
"Sarah Palin is a hyper-ambitious con artist, who does whatever it takes to win, and a serial liar. It's no surprise that she claims she 'pushed off' my unrequited crush and that I " returned it "as a result," Fagan said. "I had no romantic feelings for Palin. She knows it. She just made it up to discredit me because I had the audacity to criticize her dismal record as governor.
Fagan was also a harsh critic of Gov. Mike Dunleavy, while in Dunleavy's first run for governor, Fagan had higher hopes for the former Wasilla schoolteacher. He harshly criticized former Mayor Ethan Berkowitz and Assemblyman Chris Constant. He regularly criticizes Senator Lisa Murkowski and sometimes expresses disappointment in Senator Dan Sullivan.
Palin isn't the first to level the "he had a crush on me" accusation against a critic. New York Democratic Socialist Rep. Alexandria Ocasio-Cortez said Republicans were "sexually frustrated" and critics "wanted to hang out with her," after she was mocked for partying with her boyfriend in Florida without mask, having supported the mask mandates in its original state.
Palin is running against Nick Begich, a Republican who announced he was running for Congress in October. Palin filed Aril 1, two weeks after Congressman Don Young died. Forty-seven other candidates have also filed, but the latest candidates to complete Don Young's term are Palin, Begich and Democrat Mary Peltola, who will appear on the general election special ballot on the back of the regular primary ballot on August 16.