TI talks about being booed at the Barclays Center Comedy Show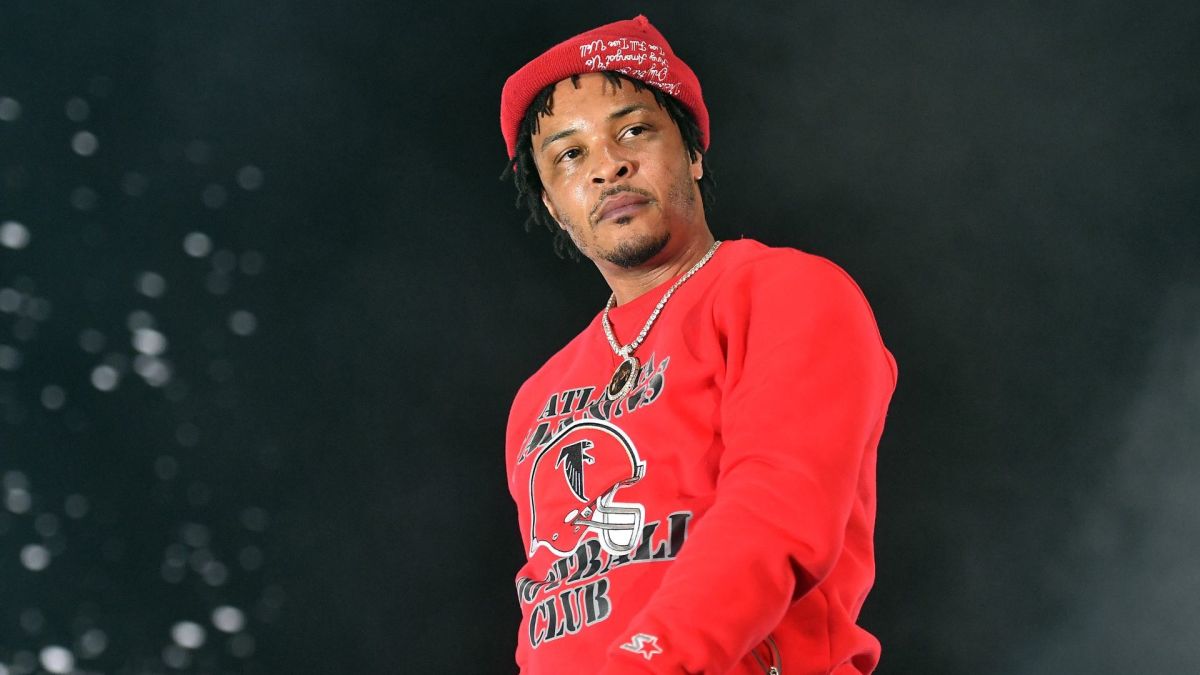 After TI was booed during a comedy set over the weekend, he promises fans that the moment will only get him fired up.
The Atlanta MC, who just had an onstage spat with comedian Lauren Knight, took the stage at the April Fools Comedy Jam at the Barclays Center in Brooklyn on Saturday, where his comedic work has not been very well received. Videos from the event show fans booing TI, and he acknowledged that maybe things weren't so hot.
"Embrace every part of the process," Tip wrote on Instagram. "Enjoying every step of the journey. We don't bend, we FIGHT‼️ Fall or fly to the bitter end. New York I love you and thank you for one of my favorite moments in my acting career. Adversity is exactly what I do🤷🏽‍♂️…. shit gets easy and I get bored then… it keeps my mind on the job and motivated.
TI concluded his post by shouting out to Rip Michaels for allowing him to be on the tour, which also includes comedians Nick Cannon, HaHa Davis, Eddie Griffin, B. Simone, Tony Roberts, Bruce Bruce, Michael Blackson, Joe Torry and Jacob Williams. , with Lil' Kim, Moneybagg Yo and DJ Envy providing music.
"@ripmicheals Thank you for inviting me and giving me the opportunity to share the stage with some real greats." Shared IT. "@rubiconatl YKWTFGO Can't wait to get back on stage. In conclusion… If you LIVE for the cheers… You will die for the boos.
In an Instagram Live reposted by Shade Room, TI said he didn't feel the crowd was "booing" him, but rather dared him to "be funnier" and "overcome" adversity.
"I feel like that's what they challenged me to do and I did it, I loved it," he said.
Michaels shared after the event that "everyone, whether rich, poor, famous or not, deserves to follow their passions, but not everyone would have the guts to do what Tip does."
"I'm proud to be the first person to hire Tip as a paid comedian," Michaels said in a statement. "I gave him the opportunity to test his skills in a sold-out stadium during my April Fools Comedy Jam at Barclays Center, knowing how tough the Brooklyn crowd would be. I congratulate him for the way he behaved. Everyone gets booed. Welcome to the club, Tip! It would eventually happen.
And even though it happened, he embraced it, even sharing a video of Bernie Mac saying "I'm not afraid of you motherfuckers":
TI also recently took to Instagram to share that he and Knight have found themselves on good terms after their heated exchange last week in Atlanta. Their issues first arose after Knight joked about T.I.'s sexual assault allegations at an event, and while T.I. apparently heckled her while filming and called her a "bitch."
"After talking to Lauren, what she said was that we were both turned on and we took care of it that night and I left it there, because I felt the same," said the rapper. "So ultimately there's nothing more we can do once you've sold all the tickets for the rivalry. There's nothing to sell but the reunion.