Today's host mums share stories from their youth in surprise video call
Today's team were surprised live with a special video call from their mothers.
Karl's mother, Jenny, Ally's mother, Helen, Alex's mother, Anne, and Brooke's mother, Leonie, were all on the show this morning to share some of their fondest memories of the childhood of their children.
The mums also shared adorable photos of each of the hosts as kids, much to the delight of others.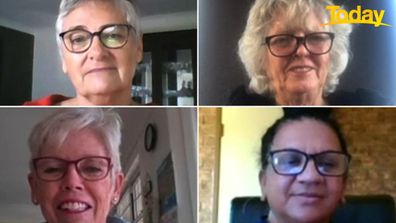 READ MORE: Mother's Day surprise for Ally leaves hosts in stitches Today
Jenny told Karl's co-hosts that he had always been an entertainer, even when he was younger.
"Well, the funniest thing we used to be able to do pantomimes on a lot of people, like he used to act pretty good when he was young and he still does it great," he said. she declared.
"If he'd been to the doctor, he'd come home and imitate the doctor he'd seen – he was funny. If it wasn't the doctor, it was the schoolteacher. That could be the man next door. He was good at it."
Ally's mother Helen got a little cheeky about her daughter, telling Today she had her growing up moments but "she was pretty good" overall.
"As she got older, the blonde was dating a little more," she told the Ally co-hosts with a laugh.
"What do you mean?" asked Ally, who was still recovering from her own children's surprise video message earlier.
"Do you really want me to say?" asked Helen.
"No, no, no, no, no," Ally begged.
READ MORE: What did Karl do to get Ally off the set?
Karl asked Helen if Ally was still a good singer and dancer, after all the flack from her co-host cops during the show's musical segments.
"Every time I see her dancing on TV, I think of all that money I wasted," Helen said.
"She was really good when she was young, but I don't know what happened."
"You're just cutting it this morning," laughed Brooke.
"If it's not farting, it's dancing."
Luckily for Brooke, her mum Leonie's video was cut before she could share anything embarrassing, but when she returned later on the show, she had nothing but praise for her daughter. .
"She's a good girl. She's very, very generous, she bought her grandma and dad's house so her dad could retire," Leonie said proudly.
"She is very sweet with all the children and adores her nephews and nieces."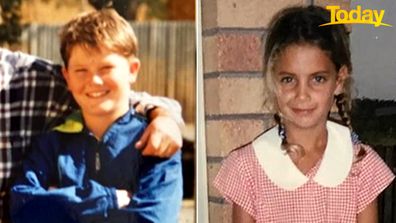 READ MORE: Ultimate Mother's Day Gift Guide for Every Budget
Alex was sick today, but his mother Anne was also generous with her praise.
When Karl asked if there was anything she didn't like about today's newsreader, she answered blankly.
"Oh my God, I don't know – there's nothing I don't like about him," she said.
"Anne, you're so much nicer than my mom," Ally said cheekily while still recovering from her previous seam.
"He's funny, he's caring, very loving, I guess — he calls me and sees how I'm doing," Anne said.
"He's a great dad and all that and a great husband too."
See what today's team mums had to say about them above
Join the Today Show family for a chance to win great prizes by signing up for our weekly newsletter, delivered straight to your inbox every Wednesday with a special message from Karl and Ally. You can register for free here.