Trevor Noah has just 57 days left as 'Daily Show' host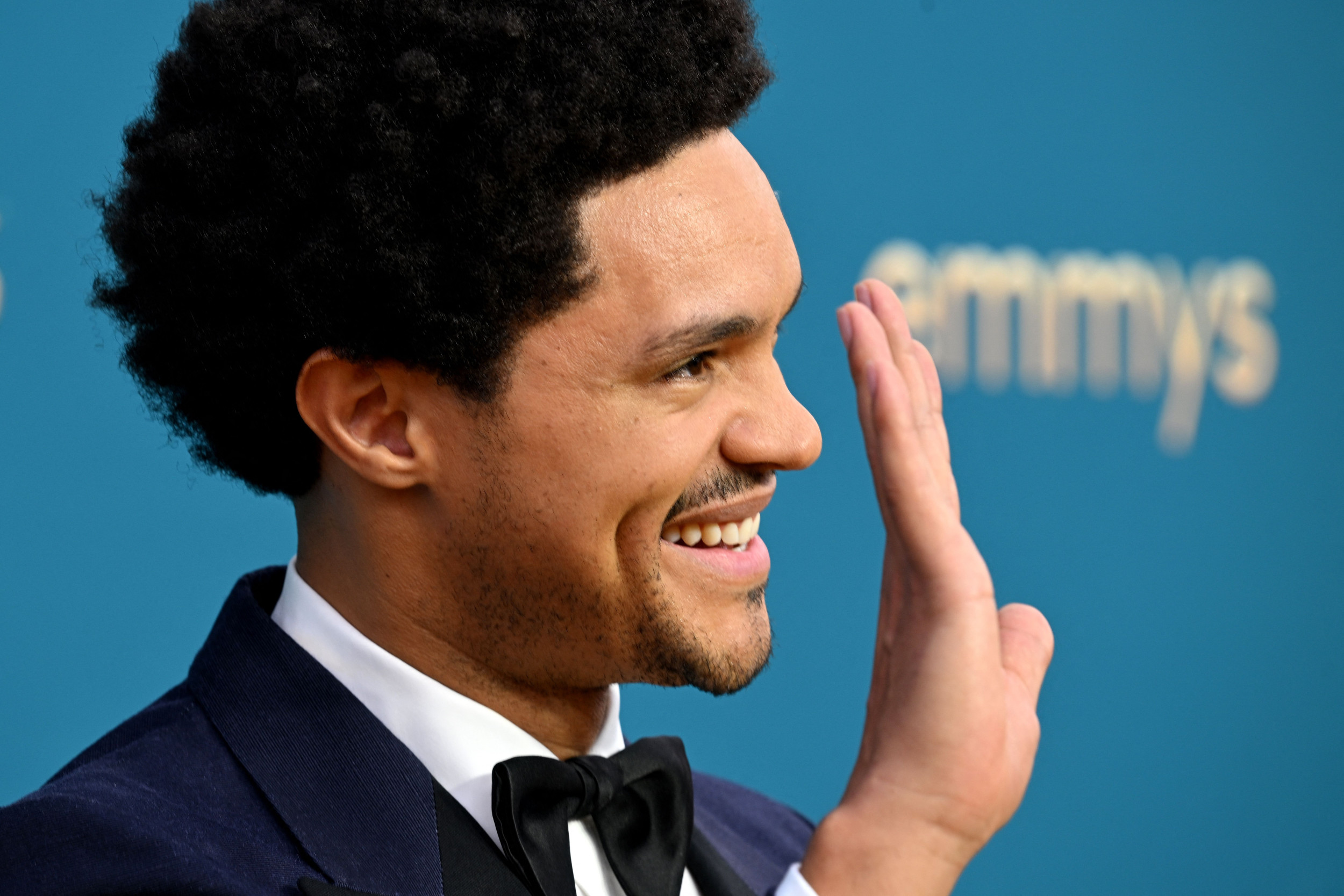 Trevor Noah's last day as host of The daily show was announced, along with a timeline for the show's return.
Noah will host the show for the last time on December 8, while a "special celebratory throwback to his greatest moments" will air on December 5, Comedy Central said Wednesday in a statement obtained by Newsweek. The daily show is set to return with a new host on January 17, 2023. Additional details on the reconfigured show are said to be "coming soon".
The South African comedian, who replaced longtime Daily show host Jon Stewart in 2015, announced it was "time" for him to step down as host last month, explaining he wanted more time to explore other interests that might conflict with the show.
"Trevor is an incredible talent who has left an indelible mark on The Daily Show and we are grateful for his creative partnership over the past seven years," said Chris McCarthy, President and CEO of Paramount Media Networks and MTV Entertainment. Studios, in a statement Wednesday.
Noah praised McCarthy as "an incredible leader and partner" who helped him achieve his "dream" working both on camera and behind the scenes. He added that he was "really excited to see what the future holds" after leaving the show.
Comedy Central refused Newsweekrequest for comments and additional information.
While the post-Daily show career is uncertain, the comedian hinted at what he might do after leaving the show while announcing his exit last month.
In a video share at The daily showOn the September 29 Twitter account, Noah hinted that he might be ready to return to the live stage, explaining that being isolated and "off the road" during the COVID-19 pandemic reminded him that he missed being "there". "
"When I got back there, I realized there was another part of my life there that I wanted to continue exploring," Noah said. "I miss learning other languages. I miss going to other countries and putting on shows."
Comedy Central said that The daily show "will embark on a reinvention as it has successfully done in the past" when it returns in January. In addition to possible format changes, the show will return with its fourth host. Before Stewart's 16-year reign, the show debuted in 1996 with original host Craig Kilborn, who left in late 1998.
Speculation over who could take over the reins of Noah has been rife since news of his departure was announced. Popular suggestions have included former Daily show correspondent Samantha Bee and current correspondents Roy Wood Jr. and Ronny Chieng.